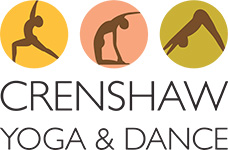 Kids Dance Program

Sept 9th-Dec 9th, 2023

Dance Recital Sunday, December 10th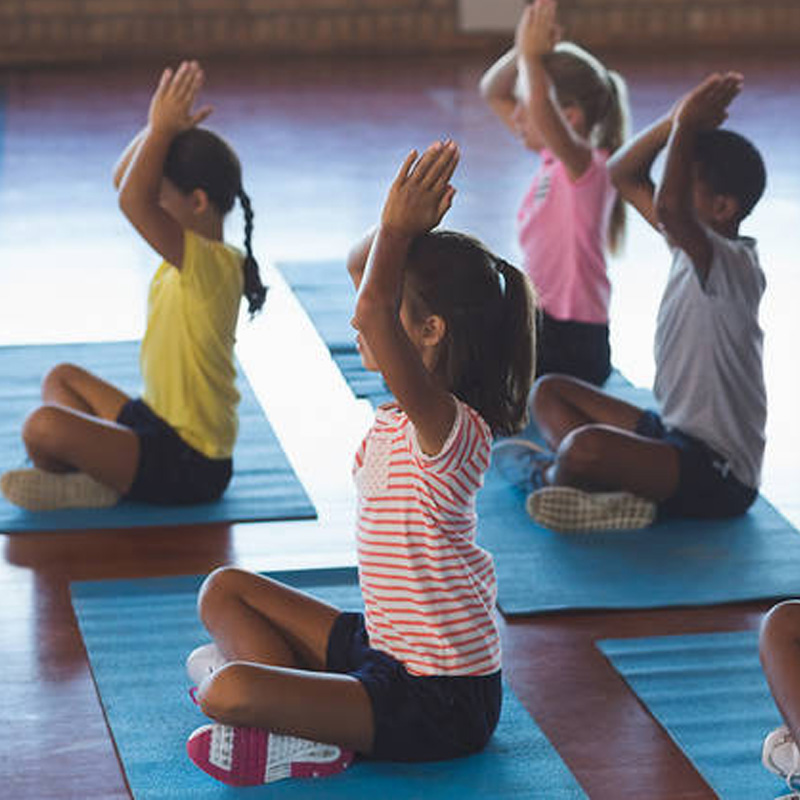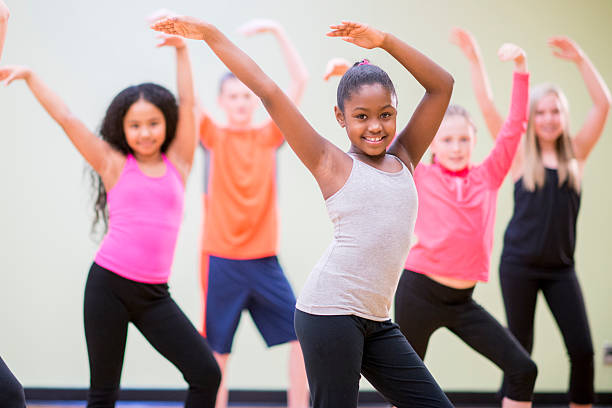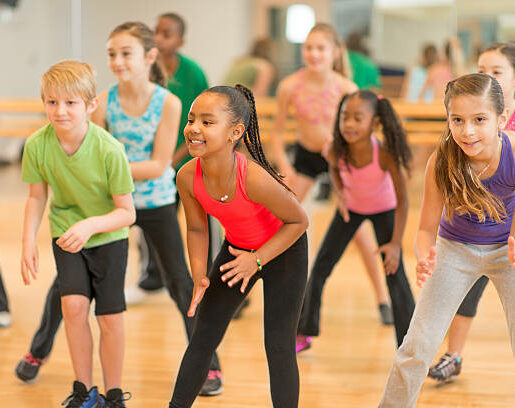 Ballet, Baton, Hip Hop, 
Jazz, Tap & YOGA
Kids Ballet
Ballet classes will help dancers with posture, flexibility, fitness, balance, self-discipline, and self-confidence. Students are taught proper body placement, body alignment, barre and center floor work, along with across the floor combinations.
Kids Hip Hop
Hip hop is a high-energy class that will encourage students to step outside of the box by bringing their own individual style and personality to the movements. Hip hop dance requires students to have the strength and stamina to successfully perform moves. Therefore class includes upper and lower body conditioning as well as a warm-up to help prepare students for more intense movements.
Kids Jazz
Jazz class will focus on learning proper dance technique such as isolations of the body, improving performance quality and developing complex rhythms and patterns. Students will be exposed to various styles of jazz to help develop a well rounded dancer. Class curriculum is based on ballet technique layered with traditional jazz movement and includes a proper warm-up, stretches, isolations, across-the-floor progressions, and combinations.
Kids Baton
Baton twirling is an art involving the manipulation of a metal rod and the performer's body to a coordinated routine. Baton twirling helps students develop their eye-hand coordination, increases their ability to use both sides of their mind and body, and encourages them to be active in an increasingly sedentary world.
Kids Tap
Tap classes are designed to develop rhythm, style and sound. Students will learn a variety of tap styles from Broadway to Rhythm tap. Exercises focus on building flexibility of the knee and ankles, coordination, and speed of movement. The class emphasis is on developing proper tap technique, producing clear tap sounds, and having fun.
Kids Yoga
Kids Yoga will help strengthen their body through basic and challenging yoga poses, practice partner and group poses and play fun yoga games. They will also learn mindfulness activities, useful breathing exercises and relaxation/visualization techniques.
ADDITIONAL FEES
REGISTRATION FEE:
There's a one time Registration fee of $50 as a CYD Kids Dance Program student/dancer.
COSTUME FEE:
There's a one time Costume fee of $100/session.
The costume fee includes all the costumes for the Dance Recital culminating the semester.
Separate invoices will be issued once enrolled. 
Payment Plans available.
FAQs for CYD Kids Dance Program
What is the age range for the Kids Dance Program?

The age range is from 3-12 years old
What are the genres of dance taught for the Kids Dance Program?

The Kids Dance Program offers instruction in Ballet, Baton, Hip Hop, Jazz, Tap, and Yoga.
What are the fees for Kids Dance Program?

Program Membership Fee

The membership fee is $330 for the semester which includes the Dance Recital.  Classes in Hip-Hop, Ballet, Jazz, Tap and more!  Students in this program invariably learn the love for dance. This is a fun, culturally enriching, recreational introduction to dance for active, creative, beginning level youth. This is for students who love to move and who want to channel their energy into something positive.

Registration Fee

The one time, non-refundable Registration Fee of $50 as a CYD Kids Dance Program student/dancer.

Costume Fee

The costume fee of $100 includes the costumes for the Dance Recital culminating the semester.
Does not include the Basic Black required during instruction/training.
What is the cutoff time for enrollment in the Kids Dance Program?

The semester begins September 9th and ends December 9th, 2023 with the Dance Recital Sunday, December 10th at 2pm.  The cut-off for enrollment is Saturday, October 7, 2023.  Program fee will not be prorated. 
Are there kids drop in classes?

Currently, there's no drop-in classes offered.  CYD Kids Dance Program may add weekday classes in the future.  
What are Drop Off and Pick Up times?

Class time is from 9:30am to 12:30pm.  You may drop off your dancer 10 minutes before class.  Please pick up your dancer promptly at 12:30pm.
What is the dress code?

The dress code is Basic Black during instruction. 

Basic Black uniform

Black tights
Black leotard
Black skirt
Black tap shoes
Black jazz shoes

You can find uniform at these locations:

Dancers Warehouse/Danny's Warehouse

1202 N. La Brea Ave. 
Inglewood, CA 90302
(323) 954-8973

Shelly's Discount Dance

2089 Westwood Blvd.
West Los Angeles, CA  90025
(310) 475-1400

The Dance Store

2509 Robertson Blvd.
Los Angeles, CA  90034
(310) 271-3664

 
Are snacks provided?

Bring a light snack and water to eat during the two 15 minute breaks.
Questions: E-mail crenshawyogarentals@gmail.com with your questions about the Kids Dance Program
Crenshaw Yoga & Dance ©    |   2023  +1 (323) 294-7148.  |  crenshawyogarentals@gmail.com